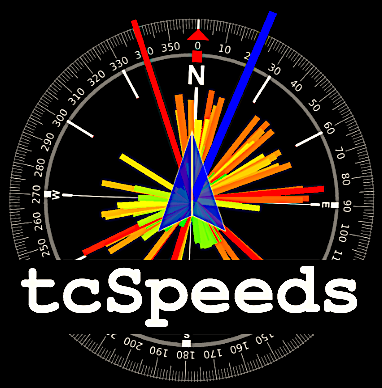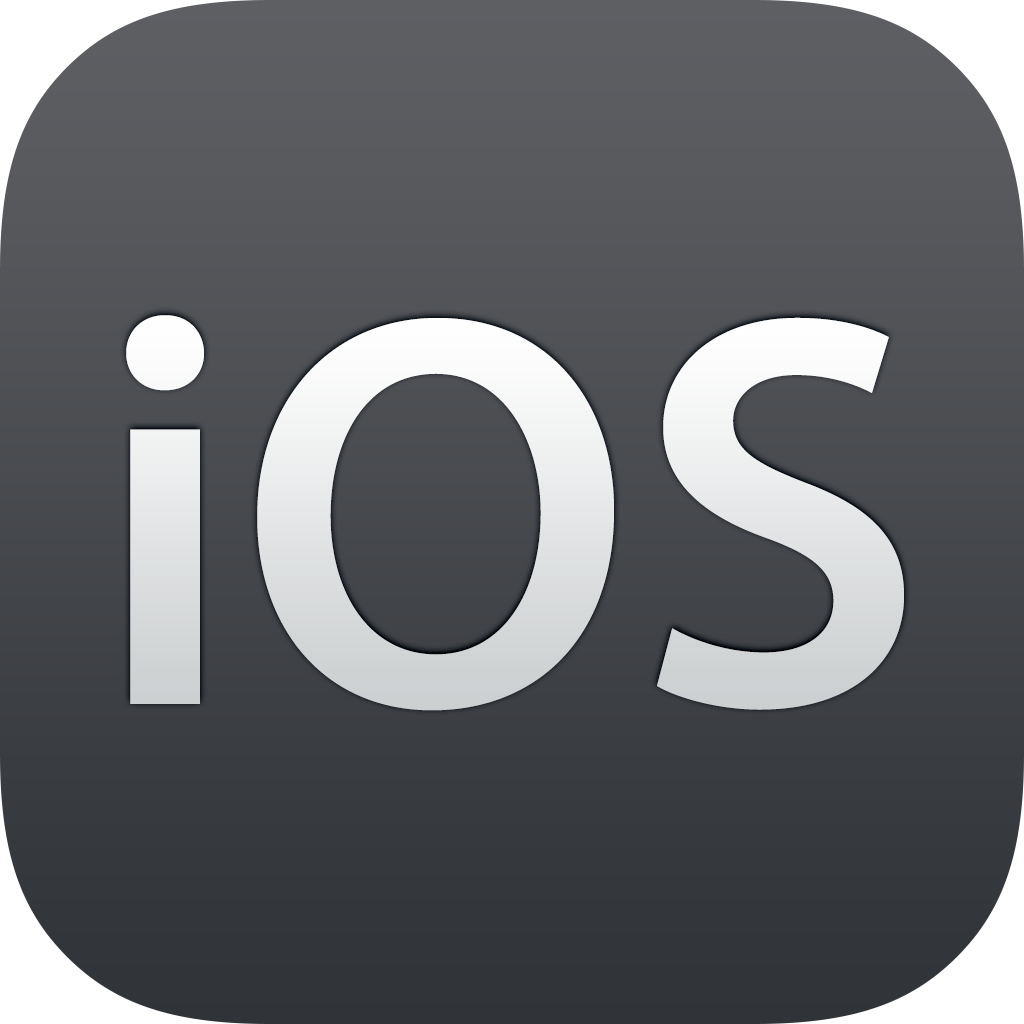 NAVIGATE THE OPEN ENVIRONMENT

SEA - AIR - LAND






THIS IS A FREE APP
DOWNLOAD AND INSTALL AT NO COST







tcSpeeds provides real-time performance data to professional and recreational sailors, aviators and racers.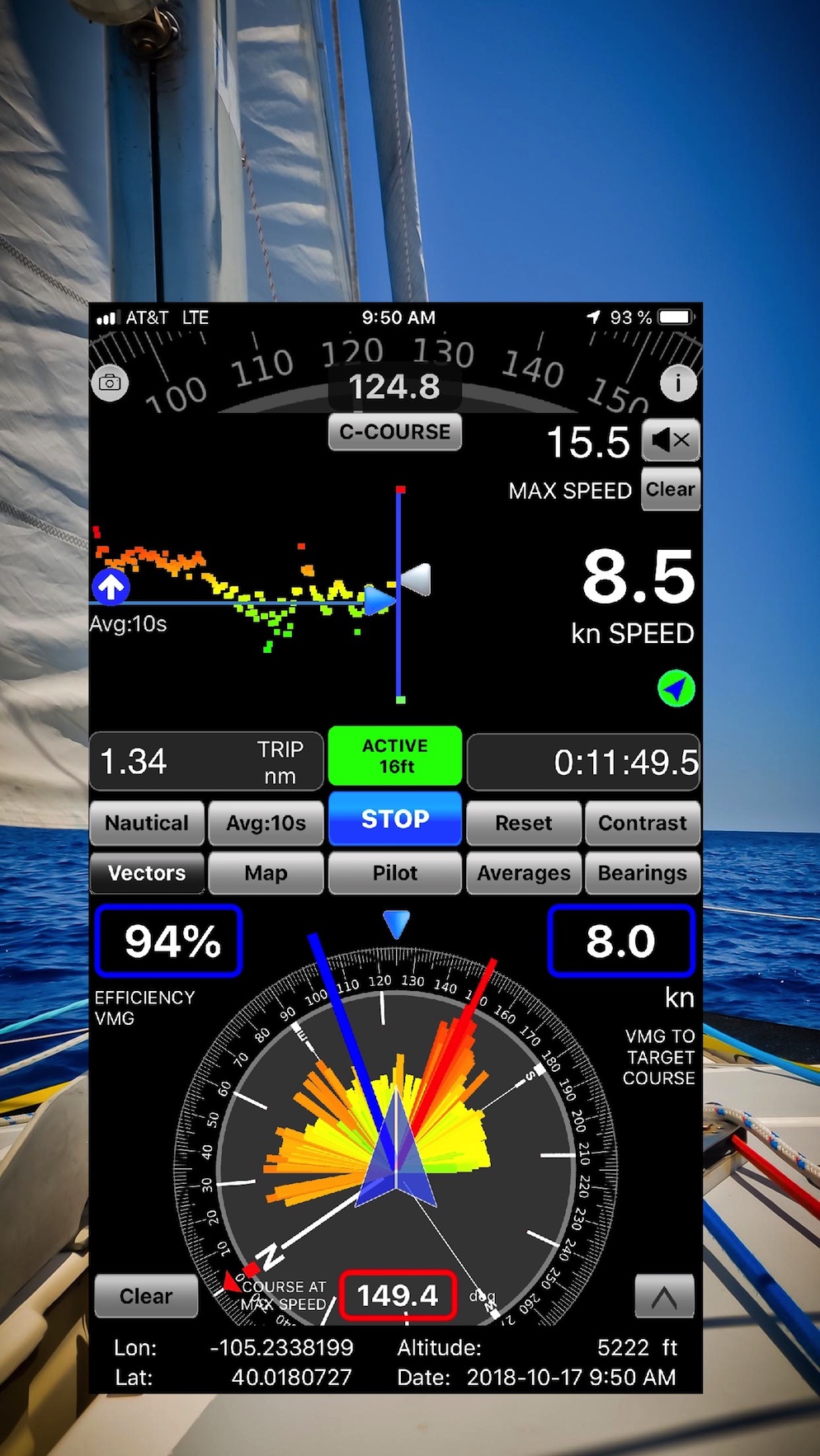 PERFORMANCE

tcSpeeds enhances your cockpit instrumentation for sailing, power boating, cruising, kayaking, paddle-boarding, driving, or flying airplanes recreationally or professionally.

tcSpeeds provides advanced knowledge of your current speed, average speeds, maximum speed, directional speeds, and much more. In addition, you will be able to measure your performance on a straight course with our proprietary Pilot Performance Index (PPI) computation. Compare how good you are at the controls with your friends or against your autopilot.

tcSpeeds stands on its own and does not require external hardware or connections to operate. tcSpeeds uses your device's own internal GPS, accelerometers, and compass.

Easy to use and conceived to minimize operational burden on the user, because we know you have other things to do. Zero setup required: install, launch and tap the start button.

Designed for iPhones and GPS-equipped iPads.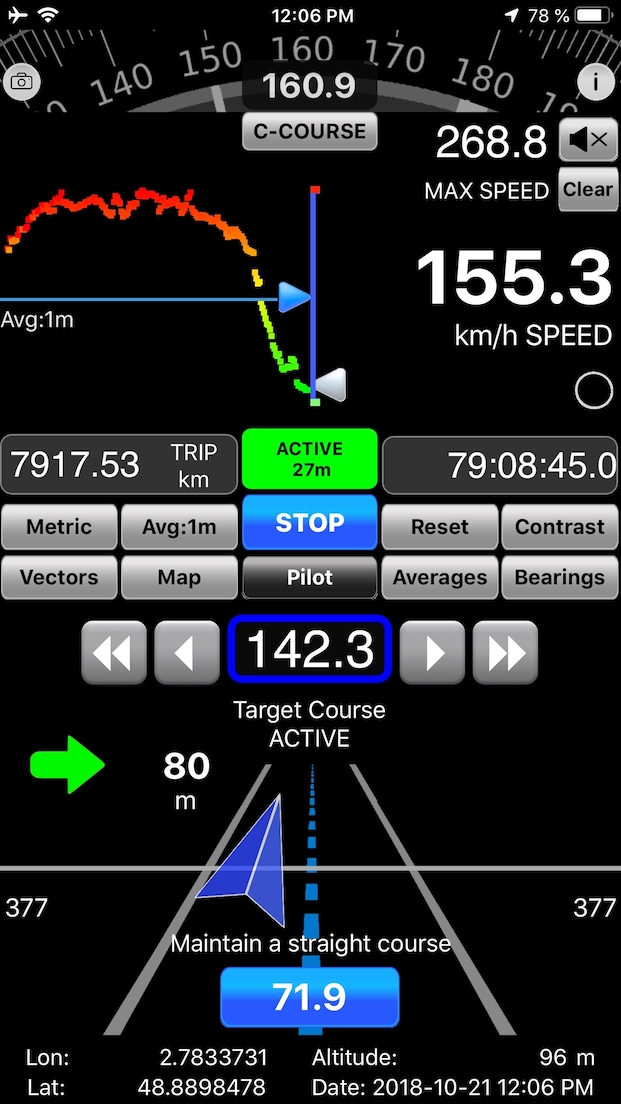 CAPABILITIES

Speed indicator with color-scaled plot
Directional speed vectors panel with automatic polar graph
Maximum speed keeping
Maximum speed audio and visual alarms
Trip distance recording
Accurate sub-second timer
GPS status with location accuracy indication
Boxed average speed by timed interval: 10-sec 1-min 10-min 1-hour
Pilot Performance Index (PPI) calculation, measurement, and guide
Target course indicator with automatic and manual fine tuning
Headings, bearings and directional indicators (magnetic/true)
Precise real-time cross track reporting
Course, Compass and proprietary C-Course heading selector
Rapid units selection: metric, nautical and imperial
Situational (non-navigational) map with color-coded speed track
Map display with target course and Look-Ahead-Vector (LAV)
Time and distance to autoscaled LAV endpoint
Velocity Made Good (VMG) relative to target course
Magnetic compass and Course Over Ground (COG) integrated panel
Crab angle and local magnetic declination
High display contrast selector



CONTACT


support@transitionalcontinuum.com


Locations

Boulder, CO
Sarasota, FL
Québec, Canada